---
This page uses external stylesheet for better visual performance. If you are reading this text then your browser don't support them in the current settings. We strongly suggest to change some settings or to update your brouser. Some content would be hard to read and could be messy.
---


IPP Research Group
Spin Dynamics Study
Low-dimensional magnets.
Non-linear spin dynamics of magnetically ordered crystals.
Magnetic resonance.
Исследовательская группа ИФП
Спиновая динамика
Низкоразмерный магнетизм.
Нелинейная спиновая динамика магнитоупорядоченных кристаллов.
Магнитный резонанс.
Contents:
Содержание:
Go to Перейти на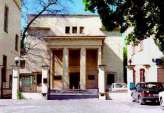 IPP Homepage сайт ИФП
Group Poster 2017 (JPG, in Russian) Информационный плакат 2017 (JPG)

---